It's Great to Meet You! I'm Jessica
Hi! I'm Jess—a registered dietitian, integrative nutrition health coach, podcaster, and writer with a passion for helping others streamline their wellness routine and experience a happier, calmer life and a more balanced relationship with food and exercise. Through my writing, consulting, public speaking and counseling, I work with individuals, corporations, and the media to help make healthy living drama-free and approachable.
Want more energy to power through your day?
Navigating a major life change or new dietary restriction and feeling overwhelmed?
Is the Overthink Monster making it hard to order off a restaurant menu?
Need help simplifying your healthy living routine so you can meet your wellness goals without losing your mind or going to extremes? I'm your gal.
Photo credit: Karen Obrist Photography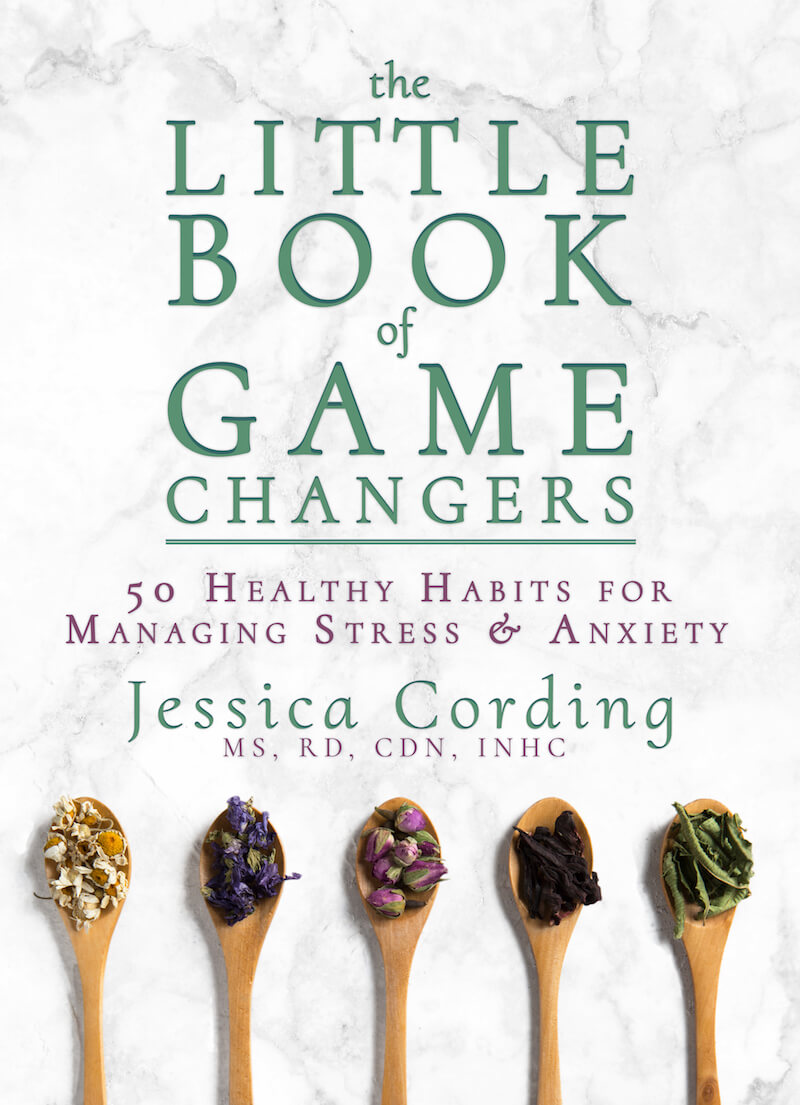 I'm also a member of the mindbodygreen Collective and a regular contributor to mindbodygreen as well as outlets such as Forbes, SHAPE, and more. I have written for a variety of food and health publications, including the Academy of Nutrition and Dietetics' Food & Nutrition Magazine and Kids Eat Right. My recipes and blog posts have appeared on numerous websites such as Elana Lyn, and Fit-Bottomed Girls, and I'm frequently interviewed by publications such as Glamour, Self, Women's Health, and the New York Times. I also create guided meditations for Simple Habit.
You can read more on my Media page.
Making Healthy Living seem accessible
I also offer consulting and brand partnerships and am available as a speaker or podcast guest.
I hold a Masters of Science in Clinical Nutrition from New York University in addition to a Bachelors of Fine Arts from Emerson College. I completed my dietetic internship at NewYork-Presbyterian Hospital.
What I love about working in nutrition is that it allows me to help others make connections between mind and body wellness to live a more balanced life. Self-care is possible, even when it feels like you have no room for yourself on your to-do list, and my goal is to help people feel great for life instead of just getting revenge-hot for five miserable minutes.
We've reached the point in fall when we've turned back the clocks and are gearing up for the dark part of the year ahead...how are you feeling? I'm checking in because it's especially important this time of year to be mindful of the increased risk of Seasonal...
read more
For fun, I love spending time with friends and family—and my pets. Up to try pretty much any new fitness class, I always come back to yoga, barre, and Pilates. I like my coffee black and my bourbon neat. I'm a stickler about vegetables, and I love breakfast. I have a soft spot for dark comedies, cheesy karaoke (Elvis Costello's "Watching The Detectives" and David Bowie's "Modern Love" are my go-to songs), and storytelling shows. I hate quinoa but I do love kale, that other Food Nutritionists Love. I think it pairs especially well with bacon—all things in moderation ; )
Hungry for more?
Subscribe to get the latest nutrition information, self-care strategies, and healthy living tips delivered right to your inbox.