Happy Thursday. Welcome to another Running with Spoons Thinking Out Loud link party, where randomness is the order of the day. Thanks to Amanda for hosting.

Let's get to said randomness, shall we?
1.) So, we had a new moon Tuesday, Mercury went retrograde yesterday. What does this mean for us? OMG all the feelings so much computer stuff chaos emotions traffic why is everybody so pissed off???!!!
2.) Want to know what to eat to ward off seasonal affective disorder for the whole family? Check out my article on Kids Eat Right.
3.) After my shift at the hospital last night, I went home and had some writing to do that took a bit longer than planned. I really wanted my glass to be full of bourbon, but it was ginger kombucha. Pros & cons. I don't like to mix alcohol and writing.
4.) New tinned fish to try!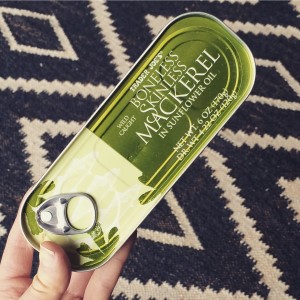 5.) Addendum to item #4: Wow. I get excited about tinned fish now. Looks like someone drank the Kool-Aid…
6.) #Omega3s #wildcaught #notvegan #sorrynotsorry #TraderJoesJustGetsMe
7.) Mercury. Just blame Mercury.
What's on your mind today?