Hey guys! This morning I have another great post from the wonderful Jenn of Fit Bottomed Girls—enjoy!
5 Recipes to Make This Summer
By Jennipher Walters, co-founder of FitBottomedEats.com
Happy Summer! And is there any other season that encourages healthy, fresh and clean eating like summer? We think not. So fire up the grill, bust out the fresh produce and get to trying these five summer recipes that make the most of the season!
1. Beer and Bratburger. Can't decide between having a brat or a burger? Have BOTH with this recipe!
Get the recipe here.
2. Homemade Lemonade. Skip the premade powdered stuff and make your own lemonade from scratch! Flavorful and natural it's delicious and perfect to wash down that Bratburger. (Plus, a little birdie tell us, it's also good spiked with a little vodka or rum!)
Get the recipe here.
3. Strawberry Pavlova. When it's summer, you don't want a dessert that's heavy and rich. You want something light and airy! And this strawberry pavlova recipe is all of that, plus it makes the most of those in-season juicy strawberries. Perfection!
Get the recipe here.
4. Grilled Watermelon. Ever thrown fruit on the grill? It may sound a little strange, but it's amazing! A little savory, a little smoky and oh-so sweet, you'll love it.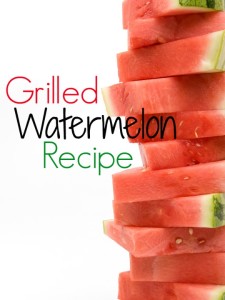 Get the recipe here.
5. Kale Salad With Orange Tahini Dressing. Don't forget the kale salad! Yes, kale is in everything these days, but this kale salad is bright and pairs wonderfully with warm weather and sunshine!
Get the recipe here.
What are a few of your favorite summer recipes?